More large photos because they're just sooooo.....pretty.
Enlarge your screen (F-11).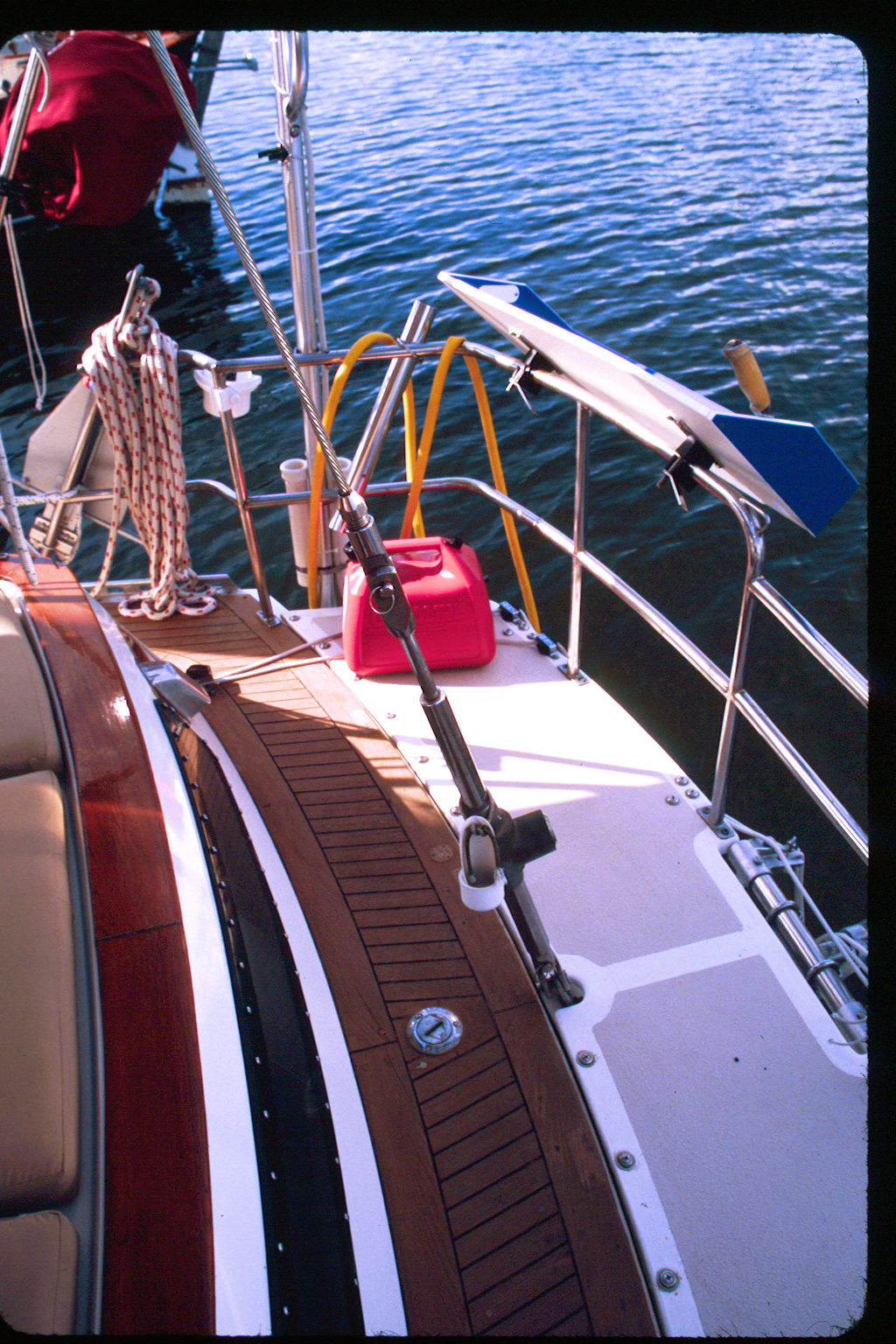 ABOVE......the custom aft deck extension with fillet table. The non-skid is actually a light tan color, all done in gelcoat.
Above, my nephew Sam (right) always wanted to be famous. Note this was before the radar/windgen arch and aft-deck.